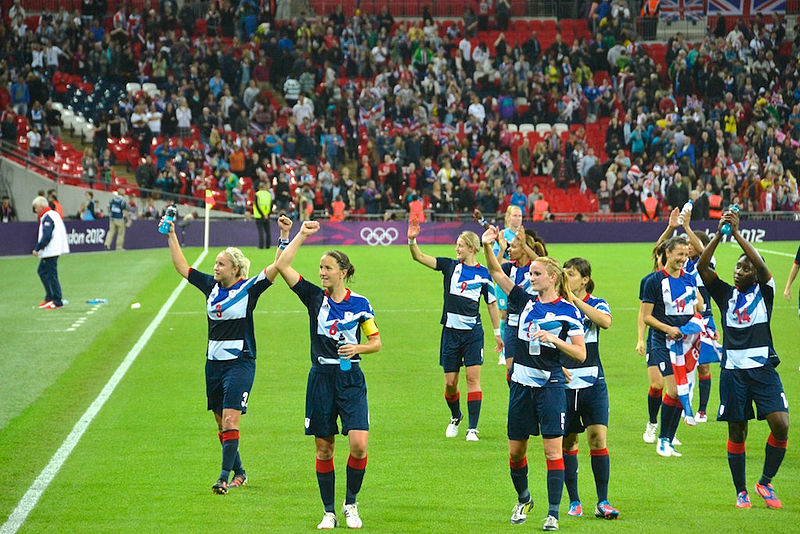 I have loved football since I was a small child. When I was five years old in was my weekend treat to be allowed to stay up to watch Match of the Day and for years I was desperate to start going to matches. At the age of 14 I was finally allowed to go and once I had seen a live match I was totally hooked. For more than 30 years I travelled the country and farther afield following my team and as a teenager I played the game. I also refereed matches at university and so knew the game from every angle but I always understood that I would never have a career of any kind in the sport because I am female.
Career
I never particularly wanted to be a player but I would have loved to manage a team or referee professional games but when I was young the mere suggestion would have been laughed at. More than three decades on there has been some progress but boy have things moved slowly!
Broadcasting
I was extremely pleased when female broadcasters finally made a breakthrough on the radio. It initially seemed like a miracle when Elenor Oldroyd was actually heard speaking about football and then Juliet Ferrington and Jacqui Oatley were doing match reports and delivering them very well. Gabby Logan presented Match of the Day and then finally Ms Oatley commentated on a match. It was also fantastic when Charlotte Green was chosen to read the final scores on Sports Report, replacing the retiring James Alexander Gordon.
Competent Women
Women breaking into football broadcasting was progress of sorts as was the success of Karen Brady in running Birmingham City but ironically although Brady proved that a women could run a club men still don't seem to believe that they could manage a team or referee a match. We have had a female Prime Minister and nobody seems to question the existence of female brain surgeons and yet evidently we cannot understand the ins and outs of 22 men kicking a ball around a pitch!
Running The Line
Just look at what happened when assistant referee Sian Massey called an offside decision in a premier league match being broadcast by Sky Sports. Commentator Andy Gray and presenter Richard Keys were recorded making sexist remarks in the wake of her decision, the gist of which were that women could not understand the offside rule. Both gentlemen lost their jobs as a result of the scandal. Television replays showed that Massey's decision had been spot on but the whole episode demonstrates why women are a long way from playing a significant role in the game. Men think we can't do it and that it the end of that.
It is time for change. Women have broken through in almost every other sphere of life and yet in football we are still standing firmly on the outside. I have been watching football at all levels for 45 years, I have been playing the game since I was old enough to chase my kid's ball around the garden and I have refereed the game and yet there are still men who think I am incapable of understanding the rules and nuances of the sport. Do me a favour!
Byline
Article by Sally Stacey