A few years ago I was feeling rather jaded with the whole Christmas thing. It was the inevitability of it all that got me down. No pretty snow outside, the same old sorry decorations, a pitiful offering on the television and guests falling asleep in their chairs after dinner. I couldn't see the attraction of the festive season and wondered why everyone else seemed so excited. Perhaps they were just thrilled to be having time off work because from what I could see everyone else was just doing the same old things every year too.
Act of Rebellion
I decided that it was time to do something about the situation and planned an anti-Christmas. This was to be a festive season without anything festive at all. I was in a rebellious mood and determined to have the Christmas I wanted rather than the one I was expected to have.
The Big Day
My house was a Christmas tree free zone and there were no decorations. There was no wreath on my door, I did not display any Christmas cards and I certainly did not by a turkey! When the big day arrived I jumped into the car and drove to a beautiful local golf course which was open all day and I played a round of golf on a largely empty course without having to pay for the privilege. I had the most wonderful 4 hours in the great outdoors without a care in the world and then drove home in great spirits.
My Christmas dinner was chilli con carne with rice and a side of tortilla chips which took a limited time to make and caused very little washing up. I had no guests to worry about and nobody snoring next to me on the sofa as I watched some DVDs acquired specially for the occasion. The whole day was paradise and exactly what I would have chosen to do on any other free day during the year given the chance.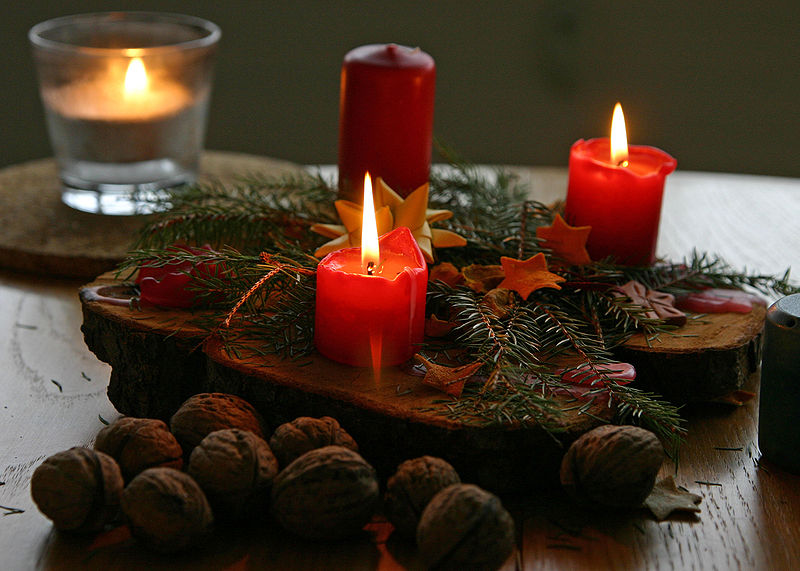 A Change of Heart
The following year I selfishly did exactly the same thing again and got the need to rebel out of my system. This was followed by several rather average festive periods doing nothing extraordinary but this year I am making changes. 2013 is going to be the Christmas of excessive festive cheer. I am going for an overdose of tradition never before witnessed in my humble home. I am stopping short of the giant inflatable snowman in the garden but a real tree is on the agenda with a new set of decorations. The lights are going up, candles are being lit and my dinner table will be a feast of red and gold with festive tableware, homemade crackers and party poppers galore. I am going to bake until I drop the day before to produce mince pies and chocolate logs to be proud of and I might just watch a repeat of the Wizard of OZ in the afternoon.
I have no idea why I am doing all this but I am actually looking forward to Christmas this year. Perhaps it is because I am going on holiday the day after Boxing Day. It could be that the thought of a great trip has invigorated me or perhaps it is simply me going batty in my old age. Who Knows?
Byline
Article by Sally Stacey