The Saga of Liverpool's strike force has proved to be something of an epic in recent years. After a long period of what can only be described as mediocrity, the 2013/2014 season delivered endless excitement and goals galore as the potent new attack hit the target again and again. Luis Suarez, Daniel Sturridge and Raheem Sterling were running riot and the future looked decided red.
Then, just as Liverpool fans everywhere were savouring the thought of a new period of excellence, the Liverpool attack began to disintegrate and the Holy Grail of the Premier League title looked as far away as ever. Luis Suarez couldn't keep his teeth to himself. After taking a chunk out of Italy's Giorgio Chiellini the Uruguayan decided to abandon the Reds in favour of Barcelona. His departure was followed by Sturridge's season of injuries.
In the face of such setbacks Liverpool needed a striker that they could rely on to grab the goals and keep the team moving forward. Sadly the new star striker was Mario Balotelli who, as it turned out, couldn't be relied upon for anything. The team laboured through season 2014/2015 with the fans left only to comfort themselves with the thought that at least they still had Raheem Sterling. Oh dear! When Sterling decided to jump ship the club had lurched from feast to famine in no time at all and all eyes were glued to the gossip columns in search of any glimmer of hope to be found lurking there.
Who would be the answer to fan's prayers? Rumours were flying around like they were going out of fashion. Would it be Radamel Falcao? Would Theo Walcott be the new hero? It was all smoke and mirrors for a while and then the signings started. Danny Ings arrived, Divock Origi returned from his loan spell, Roberto Firmino made three. Then, after much negotiation, Christian Benteke finally signed for Liverpool. Will the Belgian prove to be the next Liverpool Legend?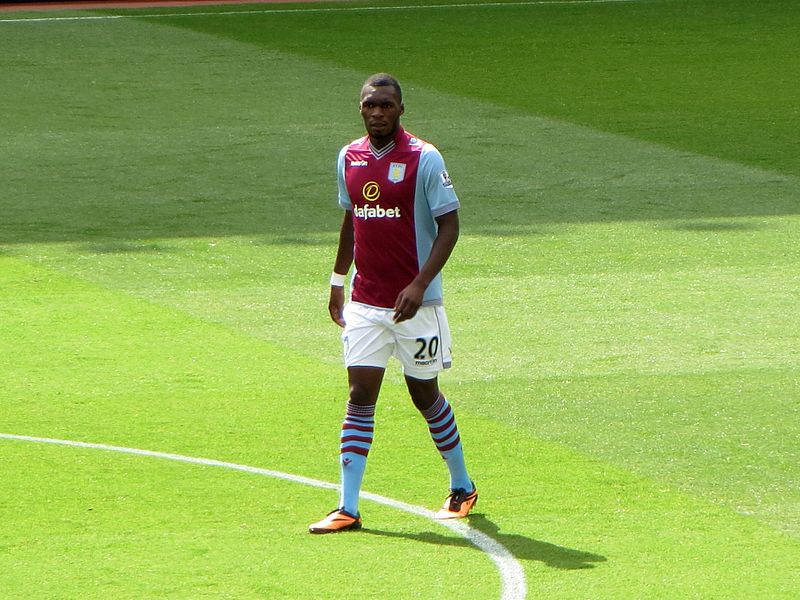 Hard to say right now. If he stays fit, doesn't bite anyone and refrains from putting in a transfer request he will be an improvement over his predecessors whether he scores or not but Liverpool need goals. Benteke must deliver and not mutate into another Balotelli because one of those is quite enough.
Liverpool's ups and downs have been such a saga that you would think that Benteke's arrival would have spawned much joy and endless discussion about his potential. The release of the first pictures of Benteke sporting a Liverpool shirt did indeed spark a storm on social media but surprisingly the majority of the comments centred on his jeans! The Striker was snapped wearing a rather unusual pair of jeans with what appeared to be a white paint spatter all over them. He looked like he had rushed to the press conference in the middle of painting the house. The jeans were certainly eye catching and so Benteke may prove to be something of a fashion icon. So that's all right then! Who needs goals when you have interesting jeans?
When the new season starts we will all find out exactly how Liverpool's investments will define the Red's immediate future. In May will we all be talking about another goal fest or Christian Benteke's new career as a catwalk model?
Article by Sally Stacey