Why Getting your Rod Out May Save us All!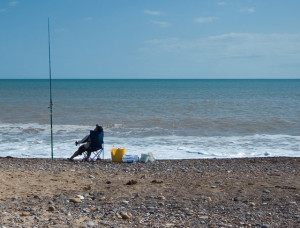 Supply and demand. It's the mantra of commercialism and seems to rule our daily lives.
I wouldn't say I'm a rampant leftie, infact quite the opposite. Democracy and private enterprise are as natural to me as breathing and eating, yet even I would be first to admit that there are certain things which modern commercialism has got drastically wrong. Chief amongst the massive problems created by our modern fast paced, consumerist culture is the management of our fish stocks and what the whole removal of our 'hunter gatherer' lifestyle is doing to our Planet and to us all as individuals.