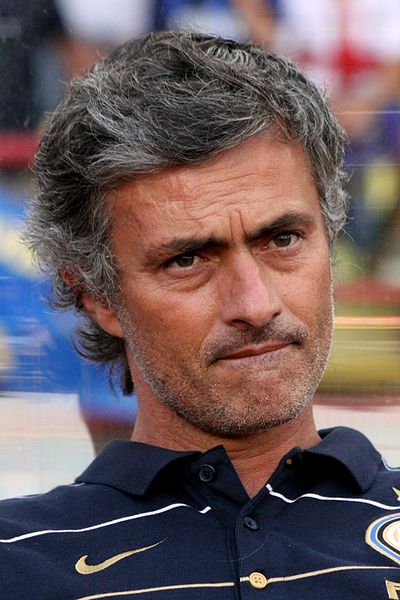 Jose Mourinho
Mourinho could quite possibly be the greatest football manager of all time which is rather galling! If ever there was a man whose failure I would love to celebrate then he is surely that person but he just keeps on winning. The continued success is fuelling both his arrogance and his propensity for controversy and I have frankly had enough of it.
This season's title chase has proved to be one of the greatest of all time and a surprising development for a league which looked set to be dominated by the biggest spenders. What promised to be a procession has become the closest contest in years as the established order of things has been turned on its head.
Who would have expected Liverpool to make such a big fight of it particularly as they were forced to start the season without talisman Luis Suarez? Few gave Arsenal much of a chance and nobody predicted that Manchester United would fall off their lofty perch in such dramatic style. Chelsea looked set for a season of transition but Mourinho has worked his magic very quickly and so we have a four horse race including Manchester City but not Moyes' United.  Not that the special one is prepared to acknowledge that Liverpool even exist.
Mourinho is quite happy to talk about the threat of Manchester city when questioned about the title but he never mentions Liverpool. It would appear that this is a man who bears grudges and that he still hasn't recovered from Chelsea's defeat against the Reds in the 2005 Champions League semi-final. He still contends that the winning goal did not cross the line, conveniently overlooking the fact that there should have been a penalty awarded just prior to the goal and that his team had 180 minutes over two legs to score themselves and failed to do so. He always attributes failure to anything but himself or his team and now he is at it again.
The recent Premier League match against Aston Villa was packed with controversy. Should Willian have been sent off? Probably not but Ramirez's red card was spot on. Mourinho has been quick to blame the referee for Chelsea's demise in the game but the fact is his team played poorly even with 11 men and he really should have apologised for the Ramirez tackle which he say was a result of frustration. Clearly it is OK in Mourinho's world to break someone's leg if the referee makes a mistake.
I cannot tell you how much I want Liverpool to beat Chelsea at Anfield and finish above them in the league. I am sure that even if they win by six it will all be the referee's fault or because they cheated. Chelsea couldn't possibly lose because Mourinho has got his tactics wrong or his players have underperformed. The man wants to take a long hard look in the mirror at home. Yes he is brilliant but he isn't right all of the time and his ridiculous and often clearly disingenuous outpourings are really provoking. The Chelsea fans clearly didn't like Benitez and I can tell you that the Liverpool fans don't like Mourinho much either!
Byline
Article by Sally Stacey