Keeping fit is vital for your health and well-being but does require a significant investment in the appropriate clothing. Your sporting attire then has to be stored somewhere putting more pressure on your wardrobe space and then there is all that additional washing. There is no getting away from it, you can't really decide to wear those sweaty tops for a few days before consigning them to the machine.
There is something of a chain reaction going on here. That hour or so that you spend exercising has ramifications and there is at least one side effect to my own activities that didn't occur to me immediately.
Getting Technical
When I started running again and making use of my cross trainer I quickly realised that I needed the right clothing. I didn't want to break the bank and so built up a collection of inexpensive running tops and leggings fashioned from what are known as "technical fabrics". That basically means that they are lightweight, quick drying affairs that are moisture wicking and breathable. They keep sweat away from your body whilst allowing air to pass through. These benefits afford freedom of movement and keep you comfortable.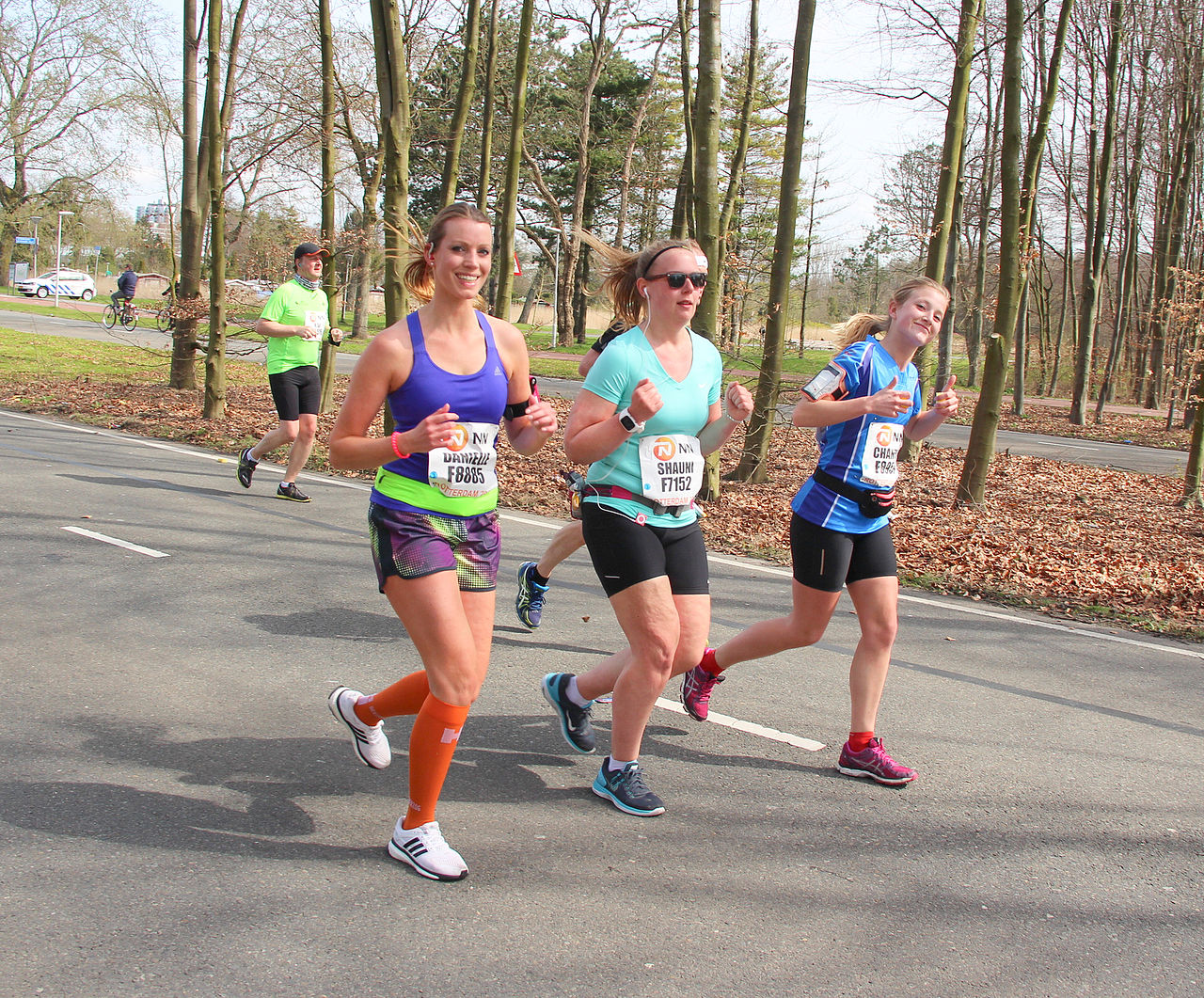 I was enjoying running through the streets in a riot of bright pink and fluorescent green. I felt fresh, comfortable and highly visible to traffic and was sure that I had chosen the best clothes for the job. That was until I realised that I was enjoying the great outdoors and the joys of the local park not so much in a riot of pink as a riot of synthetics. I was a pink flash of petrochemicals! Add to this all those extra cycles for my washing machine and it became obvious that keeping fit was ironically far from earth-friendly. I would probably have had less impact on the environment if I drove my car around my four mile circuit!
Factory Workers
The other consideration is the human cost of all that cheap clothing. I don't know what the Karrimor or Reebok factory worker's lives are like but at the prices I am paying in Sports Direct, Primark and Decathlon (I shop in all the upmarket establishments) they can't be paid very much.
Perhaps it is time to address the impact of my running and I don't mean the damage to my knees although that is a consideration! There are earth friendly and ethical brands of sports clothing which I should at least explore because it seems rather selfish to please myself with my hobbies at the expense of the planet or workers in the developing world.
Ethical Clothing
My attention was drawn recently to Asquith, a range of ethically produced clothing for working out, pilates and yoga. The range includes tops and leggings which would be fine for running and I could get out and about with at least one ethical concern dealt with.
I am beginning to wonder if there is anything I can do that does not have a potentially negative implication of one kind or another even if it is just the wear and tear on my knee or the untidy nature of my bedroom wardrobe!
Article by Sally Stacey