Liverpool are flying high thus far this season and their lofty position is due to several truly impressive performances. People are now asking if the club could go all the way this time with many of their major rivals having experienced an indifferent start. I am not so sure that the title is within reach but nothing would make me happier if Liverpool do finish on top.
I still savour the memories of the 1970's and 80's when Liverpool were the dominant force not just domestically but in Europe too. Sadly we have reached the point where many of the current fans were in baby clothes or hadn't even been born the last time Liverpool finished as champions. After a decade and more of repeated success, Liverpool fell off their perch at precisely the wrong time.
Back in the day there was much less disparity in the resources of the top flight teams. Each season anyone could win the title or finish in the top three. I still have clear memories of 1978 when newly promoted Nottingham Forrest won the league at their first attempt and then went on to win the European Cup. The notion of any club achieving that feat today is ridiculous. The landscape of football was changing just as Liverpool won their last title and then entered a period of transition. Sky television arrived and the Premier League was formed to capitalise on the new money. The gulf between the big clubs and the rest started to widen and then the arrival of some fantastically rich new owners took certain clubs to even greater heights.
Liverpool completely missed the boat as the new era was ushered in. A period in the doldrums meant that the top international players who were flooding into the country were opting to join other clubs. When Liverpool was sold it was a disaster and Sir Alex Fergusson had built a new dynasty at Manchester United. Liverpool have lost a great deal of ground and now that things look like they are turning around we have to be mindful of the gulf they are trying to bridge.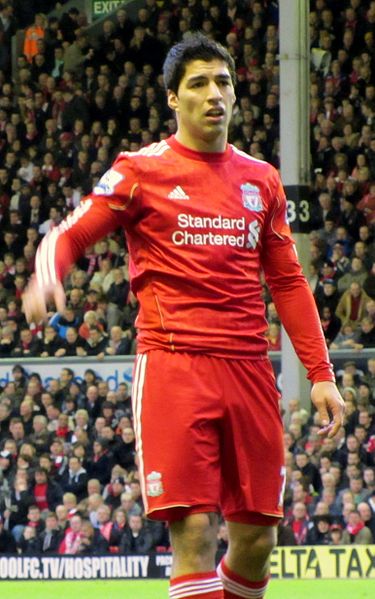 The Acquisition of Luis Suarez and Daniel Sturridge has produced a venomous strike force which appears to have breathed confidence and purpose into the entire squad. The team looks totally transformed with players who had not previously flourished now looking highly impressive. Whilst the first choice eleven remain fit and available Liverpool are certainly capable of flying high but the real test will come if some of the stars of the show are absent. Liverpool do not have the strength in depth of some of their rivals and there have to be question marks over Suarez. Will he be able to behave himself and avoid any further lengthy bans for his misdemeanours?
If Suarez can keep his mouth shut and there are no lengthy absences for the likes of Sturridge and Gerrard then anything is possible but I can't help feeling that the title is a step too far right now. With a couple more top players and renewed confidence next season finishing top could be a realistic proposition. Brendon Rodgers is steering the ship in the right direction and there is the promise of great things to com
Byline
Article by Sally Stacey